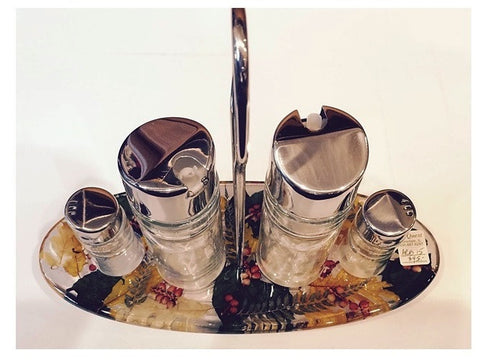 Oil and Vinegar Set with Berries
Oil and vinegar set from Ricardo Marzi Berry Collection. Berries and leaves are individually laid out by hand and covered with layers of resin.
Measures approx. 11" x 4 1/2". 
Two glass/metal containers for oil and vinegar and two for salt and pepper - included.
Food safe, Hand wash.
---
We Also Recommend