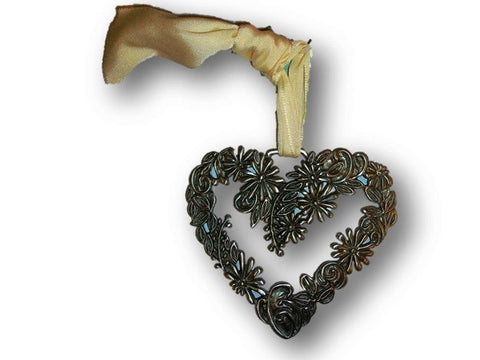 Love Blooms - Decorative Pewter Heart on Ribbon from Cynthia Webb
Love blooms where floweris planted...
The original is carved in jeweler's wax, signed and titled on the back before the master is cast by Cynthia Webb. Pewter pieces are all handcast and finished.
Each piece comes with hanging ribbon and story card. 
Handcrafted in the USA.
4 3/4" x 6"
---
We Also Recommend